Steal this amazing romper which I wore on vacation and $1000 Nordstrom Cash is available!
Blue Tassel Romper (I'm wearing a medium $68)
White Blue Mirrored Sunglasses $22
Pom Pom bag (this one in stock now)
I just had an incredible 5 days in Guadalajara with a group of 5 wonderful women. The trip was beyond amazing and there's so much to recap I'll need a few days to do so. It was one of my favorite trips ever and I would more than recommend anyone to go to Guadalajara!
Regarding fashion, this romper is not only the cutest but photographs so well. I brought this along for Day 1 in Guadalajara and it was the perfect romper for the setting.
Blue Tassel Romper (I'm wearing a medium $68)
White Blue Mirrored Sunglasses $22
Pom Pom bag (this one in stock now)
Everything in the city was vibrant, colorful and full of history. Our first introduction into the city was a tour of downtown and an incredible meal at Lula Bistro. We had a 9 course meal which was beautiful made and oh so delicious. The chef (Darren Walsh) has an eye for detail and placement and each bite was incredible. One of my favorite meals and somewhere I would love to go back to for dinner.
I'll list out all the restaurants in another recap but the entire trip was full of the best food I've ever had. I've lived in the best food cities, but this trip topped them all!
Traveling with my best of friends was also a huge plus. Janet was the fashionista on the trip and Johanna is always the best as she's laid back, fun and cool. We all took turns being each other's photographers. And let me tell you, we had tons of Tequila!
We did so much I felt like we needed a vacation from our vacation :). I truly feel so lucky to have had this experience and Mexico/Guadalajara welcome us with open arms. More recaps to come!
For those of you, itching for a new wardrobe and to shop the Nordstrom sale. You have to enter below.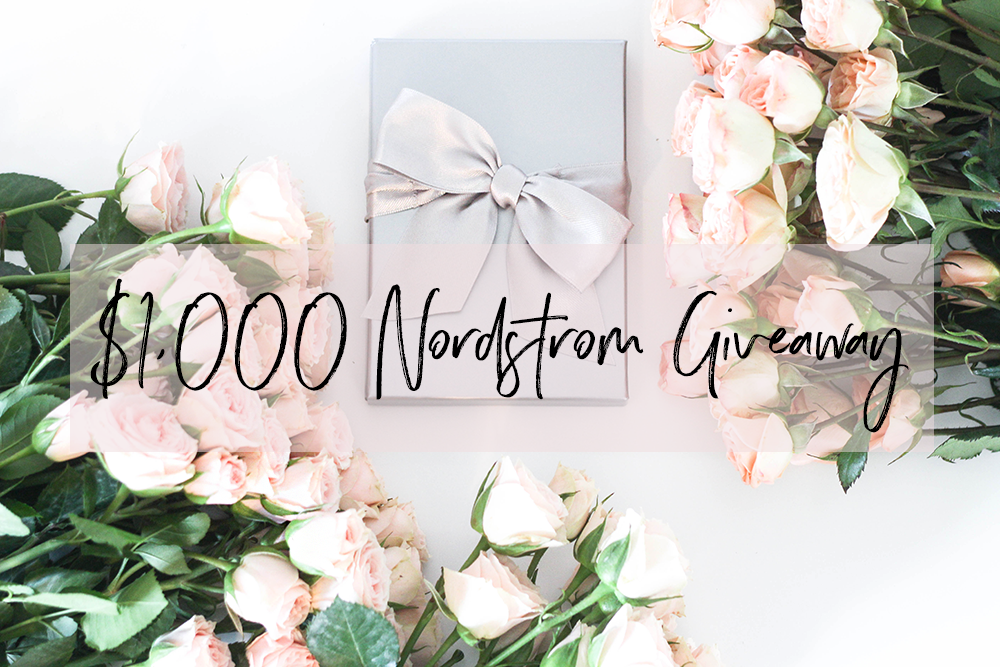 This week I am teaming up with an amazing group of ladies to bring you an INCREDIBLE giveaway. One lucky reader will win a $1,000 Nordstrom Gift Card.

Money Can Buy Lipstick | Coming Up Roses | Marvelous in the Midwest | Glitter and Gingham | Nines to 5
Posh in Progress | RD's Obsessions | Blush & Blooms | Pretty in Pink Megan | So Heather
DTK Austin | Modern Day Moguls | The Trendy Tomboy | My Boring Closet | Mrs Casual
Rose Gold Lining | Absolutely Annie | Sunsets & Stilettos | Glass of Glam | Topknots & Pearls
I am Style-ish | La Passion Voûtée | Sass & Sun | The Closet Crush | Blondes & Bagels
Lizzie In Lace | A Lily Love Affair | Celebration Stylist | Red Soles and Red Wine | Style Weekender
Boho Style File | Makeup Obsessed Mom | Trendy Chickadee | The Beauty Beau | Twenties Girl Style
Sabby Style | The Heart of the House | Street Style Squad | The Middle Page | A Lo Profile | Dashing Darlin

Use the widget below to enter the giveaway. The more "tasks" you complete, the more entries you will receive. The winner will be announced (on the widget) within 2 weeks of the giveaway ending. The giveaway is open to the U.S. and Canada.